Everyone who attends the Lakers game Friday night will get a free Kobe Bryant tribute shirt, courtesy of the team … 20,000 in total.
The hard-working people at Staples Center have draped a Kobe shirt on every single seat — half of the arena will get Kobe #8 shirts. The other half will get #24 shirts.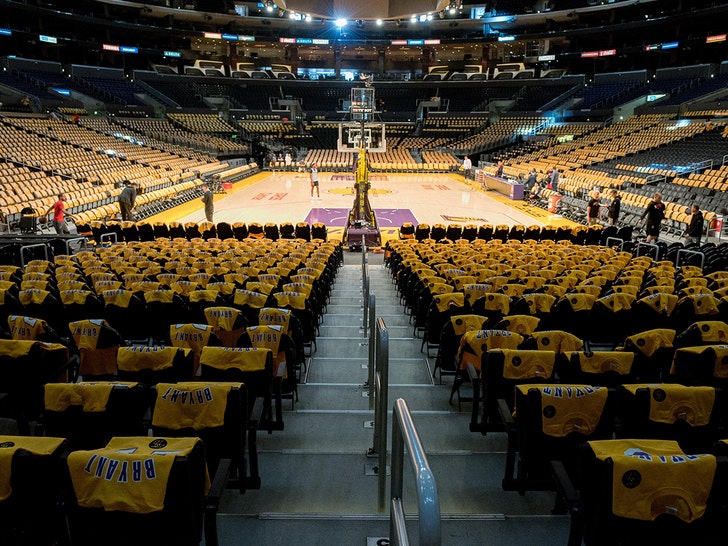 It's just one part of the Kobe Bryant tributes at Staples on Friday — the first game for the Lakers since Kobe passed away on Sunday.
There will be a moment of silence, visual tributes to Kobe around the arena and we're told some players are considering addressing the crowd … but nothing is set in stone yet. Continue Reading This Story. . .